About Us
LaSalle Sports
At LaSalle Sports, we are keen to offer consumers and cyclists quality accessories that not only improve the ride but will want to make each and everyone pedal more.
Call us! We'll gladly hear your feedback so that our upcoming market releases are even better: innovative, durable and with an range that will serve the occasional rider with affordable products, as well as the high-end sports biker that demands only the best.
Every LaSalle Sports product is conceived with the utmost attention to every single detail, using only the best raw materials available, which ensures a unique product experience.
We believe that cycling makes people's lives better. Everyday, all across the the World, cycling helps friends and families gather; it makes people go to work more easily; it allows them to enjoy outdoor life in ways never thought of before. Cycling is about taking children and their teachers to schools, about mobilising local communities to meet and engage in activities that reduce our global carbon footprint. We are hence deeply committed to a bicycle-friendlier world, a world where it is safe to ride, and where people can discover the virtues of eco-friendly cycling habits. This is why we became the first Portuguese company to support one of the most renowned cycling organisations across the USA: People for Bikes.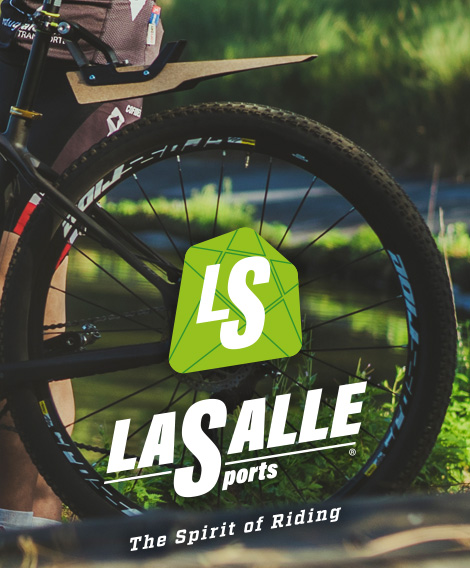 We strive to make our world a better place for bikes, but especially for cyclists.
We invite you to share with us your Spirit of Riding.
OUR ACTUAL RANGE